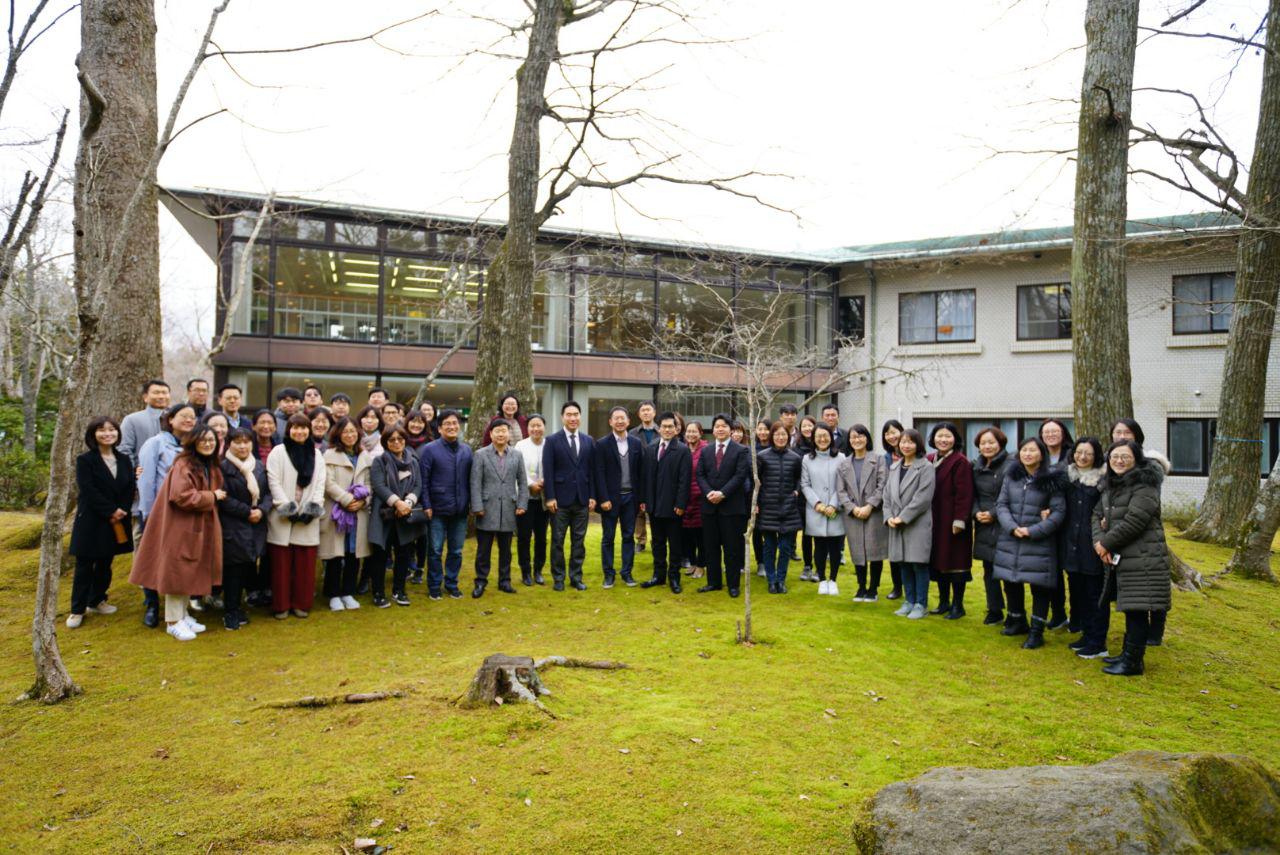 On February 27, fifty Korean leaders toured all around Olivet Center Japan with the guidance of Pastor Daichi Ogata, OA Japan leader.
The Olivet Center is an excellent place God granted us as the headquarter in Japan. It is in the city of Gotemba in Shizuoka Prefecture, and the natural scenery of surrounding is also superb scenic beauty. The name of Gotenba (御殿場) means "The place in the presence of a worthy temple(殿)".
The Olivet Center is located in a region 120km away from Tokyo and is close to the Mt. Fuji. Also, It's only within 30 km from Hakone and it boasts its beautiful scenery.