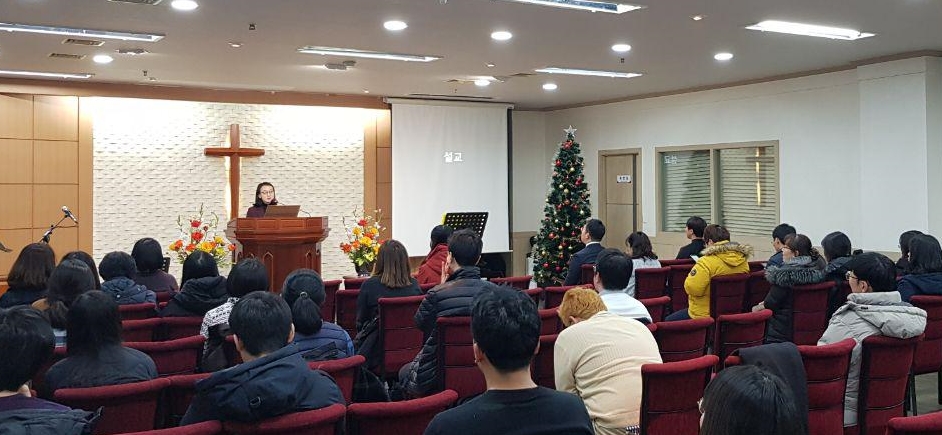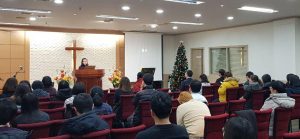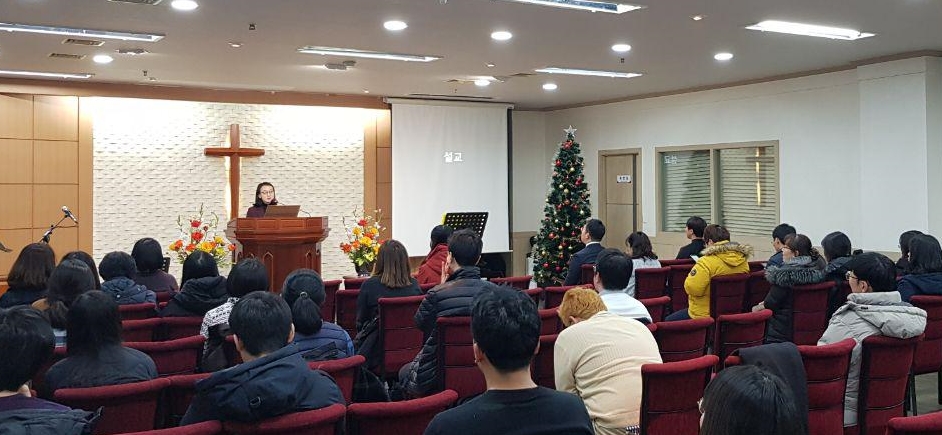 On December 20, members in Korea gathered to pray with one heart being united in the Lord. On this day, they prayed especially for Latin America mission, and Christmas gathering.
During the sermon, Pastor Youjung preached with the title "Ask the LORD for him" taken from [Samuel 1:1-20].
She cited [Judges 17] to explain the sinfulness of not admitting God as their King, and the story of the Israelites who, in their absence of king and leader, served God in confusion according to their own opinions. In response to God's call in these times, Samuel, who stood at the center of His history, was born through the prayer of a woman.
Returning to Hannah's story, she said, "Hannah prayed for a better world while suffering greatly from the reality of having no children. Living in our way without praying, we may be wrong, as the record of Judges. The challenge before us can be an opportunity for great history. Pray like Hannah in this situation. "
"God is working through man. Hannah opened up a blocked history by praying, and a new era was opened. Likewise, if there is something blocking before us, pray to God . The work of restoring vitality will be opened. "
Participants earnestly prayed for Latin American Olivet Center in Brazil, for Christmas gathering which is a few days away, and for the great revival in Korea and Asia.