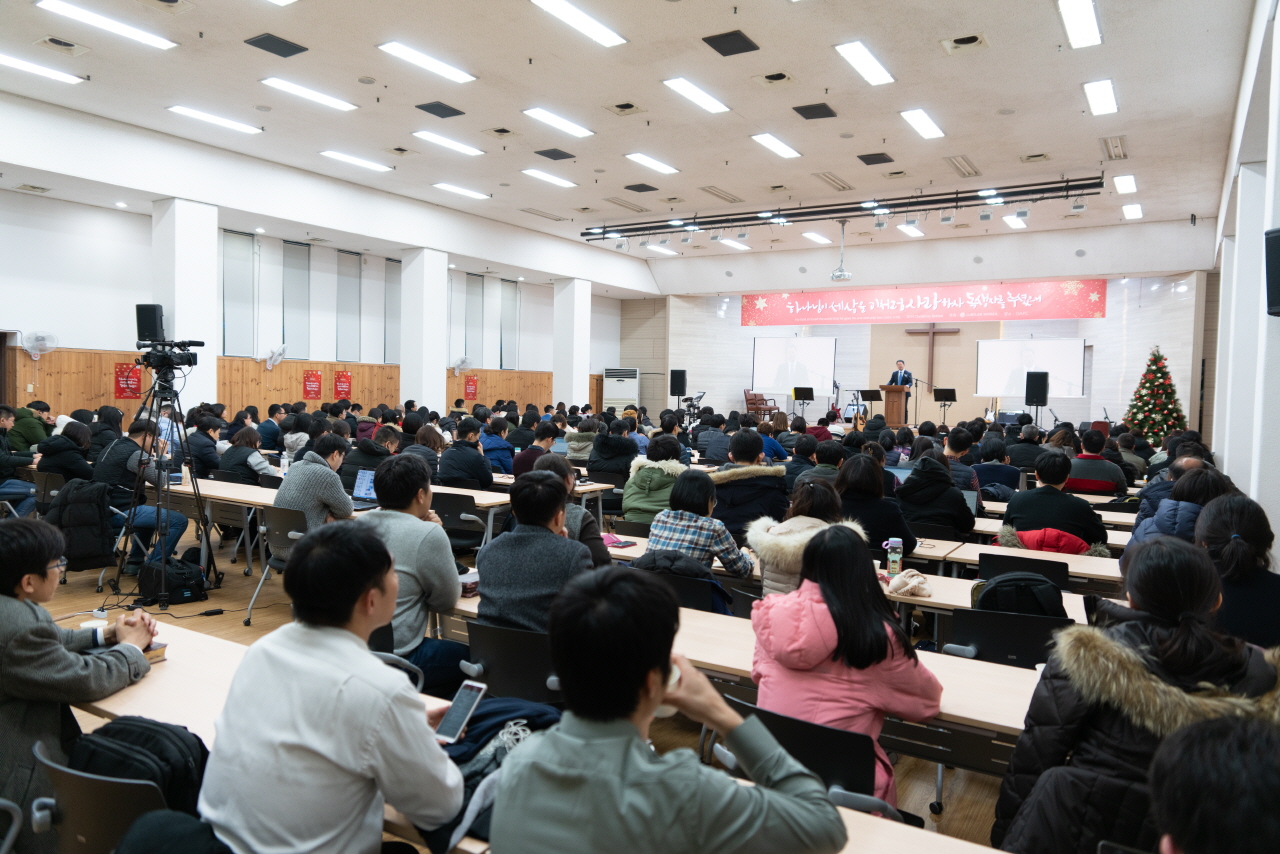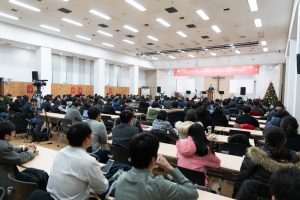 The theme of this retreat is 'God so loved the world, He gave His only Son.' Through the retreat, the participants will reflect deeply on the four spiritual laws centering on the book of Romans. In particular, more than 130 overseas members from 13 countries are participating.
The opening sermon was proclaimed following the worship and praise led by Jubilee Worship. Christopher Park, the representative of YEFKorea, preached sermon with main text [John 1: 5-14], entitled "The Word became flesh and dwelt among us."
"Desiring the coming of Savior Jesus Christ with Humble Heart"
Pastor Park explained about Christ's coming to this world. John the Baptist told the Jews to repent, to confess, and not to boast that they were descendants of Abraham. But the Jews did not accept Jesus when He came to the low place.
"[Matthew 15] The woman from Canaan was not spiritually prepared and knew no religious laws. But she came before Jesus with the desire, seeking for a bit of crumb. She did not deserve to receive Jesus, but He poured great grace upon her humble heart."
"Let's go with a humble heart. The Lord came to this dark, sinful world. Meditating on the coming of Jesus, let us humbly attend the retreat, long for the Lord, and long for the Lord's salvation."
Orientation proceeded after the opening service. After dinner, the first Bible study began. The first Bible lecture was about creation. The lecture was delivered by Pastor Jeonghwan Shin [Genesis 1].
"Creation is Love and Joy of God…Let's Response to Love and Resemble that Love"
"He first testified that the entire world was created by God. God has put the image of God in man. Man is precious because of the image of God."
"Creation is the creation of love, the creation of joy. God's creation was perfect. God said it was very good to create and to see. The first thing God spoke to humans was 'Be Fruitful'. In Ephesians 1, God predestine and created us to resemble Christ before creation."
"God wants to give and receive true love with man. People wonder why God did not create the fruit of good and evil. But true love cannot be forced. So God gave man free will."
After the Bible study, Jubilee-Elim prayer followed, to meditating deeply on the message that we heard.