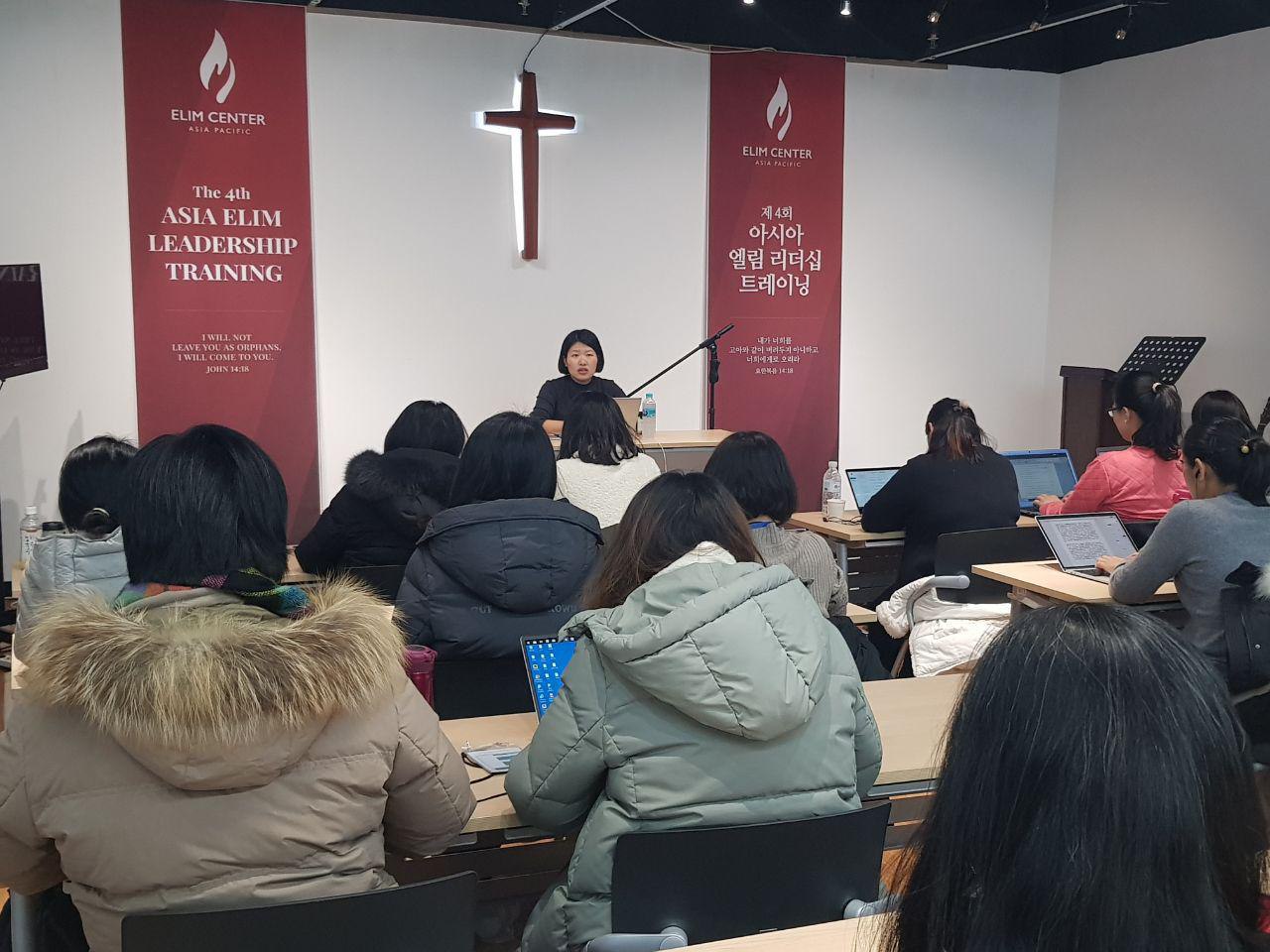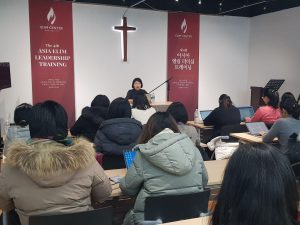 "I will not leave you as orphans; I will come to you." John 14:18
The 4th Elim Asia Leadership Training began on December 26th with the joint opening service with OLI and Jubilee. On the following day of 27th, the leadership training continued with the theme verse from John 14:18, "I will not leave you as orphans; I will come to you." On this day, two lectures, AP ministry report, joint lectures, and prayer meeting were held.
The first lecture was delivered by pastor Soo Young Jung, the representative of Elim Japan. The message was taken from James 1:15. It was stressed that prayer ministers should not just remain in studying the word and prayer, but rather they should apply it in their life to avoid the sin of self-deceiving. In addition, Pastor Jung mentioned that Elim is like the oasis in the desert and she wished that Elim ministers can work as servants of the Holy Spirit with humility.
In the following lecture, Pastor You Jung Shin, the representative of Asia Pacific, delivered the message. In the lecture, she mentioned, "If we do not stand on Jesus Christ as the foundation, we will be swept away by the waves."
In addition, Pastor Shin said that God will not leave us as orphans and He is with us. God takes care of everything of us from the creation to the eternity, and exhorted leaders to give thanks for His love and grace, and to walk with the Holy Spirit.