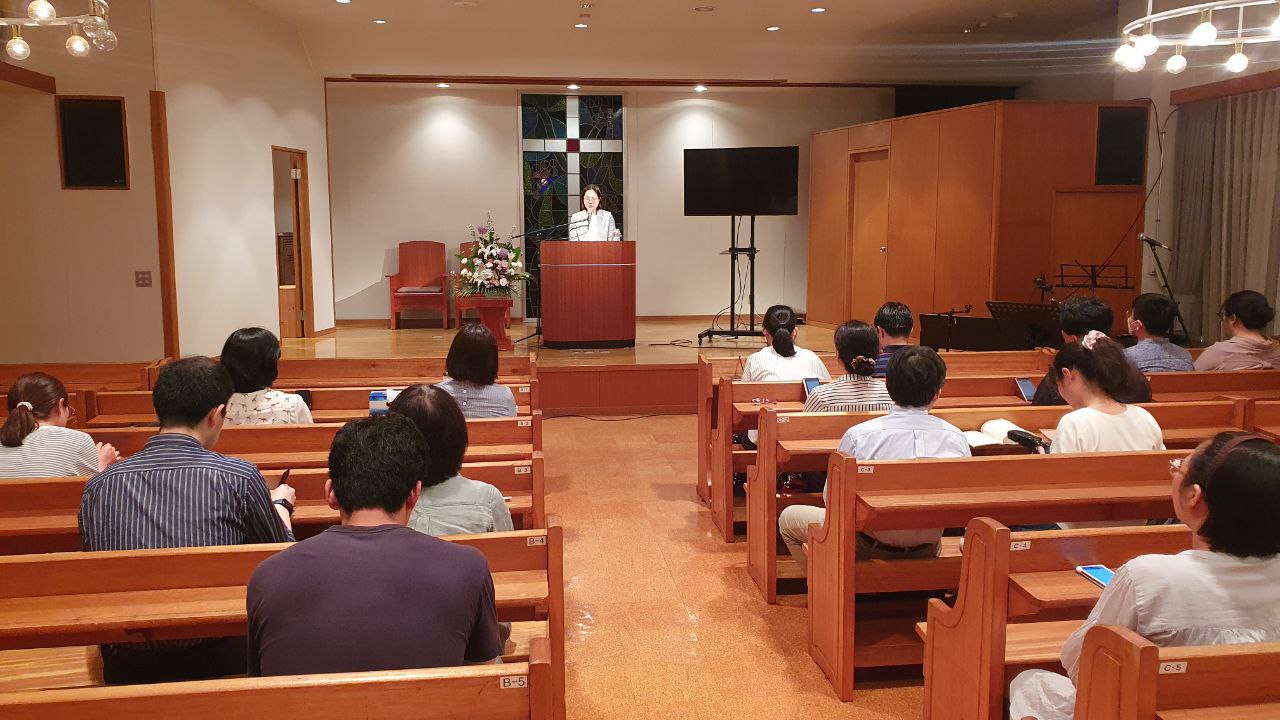 During the Friday prayer meeting held at the Amagi Center in Japan on the 16th, Pastor Sophia Hong, who is visiting Japan, delivered a message based on Hebrews 13:1-2. The text says to continue loving the brothers and showing hospitality, and Pastor Hong said this is the path we have walked for the past 30 years.
On the path of faith we take, there are things that cannot be understood unless we go beyond the world of reason and knowledge. But just as love is endless, everything we've done has been to feed the world. Therefore, we must continue to treat and love our brothers as in the passage.
Lastly, Pastor Hong said that the Lord has led us to the place of blessing where we can accumulate heavenly treasures, and we need to remember how great grace we received.
During the prayer time that followed, the attendees prayed with tears and earnest hearts, and Elim leaders continued intercessory prayer by laying their hands on each person.